Following on from Street Fighter V player Brian's qualification to the UK's Biggest LAN Event - Multiplay Insomnia 57, we bring you more related news about the event. We have picked up our old Dota 2 squad, whom were already in mid-preparation for the March 25th tournament.
An avid follower of the now legendary iSeries - given our roots through the ages of Counter-Strike: Source and more recent Call of Duty events, this spells a new beginning for us in big hopes within the UK. Our success has primarily been outside of our home country with the prime example of Dota 2 coming from the likes of Austria and other parts of Europe.
Previously we'd only blooded amateur teams in the Call of Duty
tournaments, whereas this time we finally have a fresh opportunity to unleash our semi and pro divisions onto the UK scene.
Dota 2 team to compete at i57:
crusH - HoviteY - matrice - Stormstormer - Thunderdyne
Brian's awards under the Rize banner: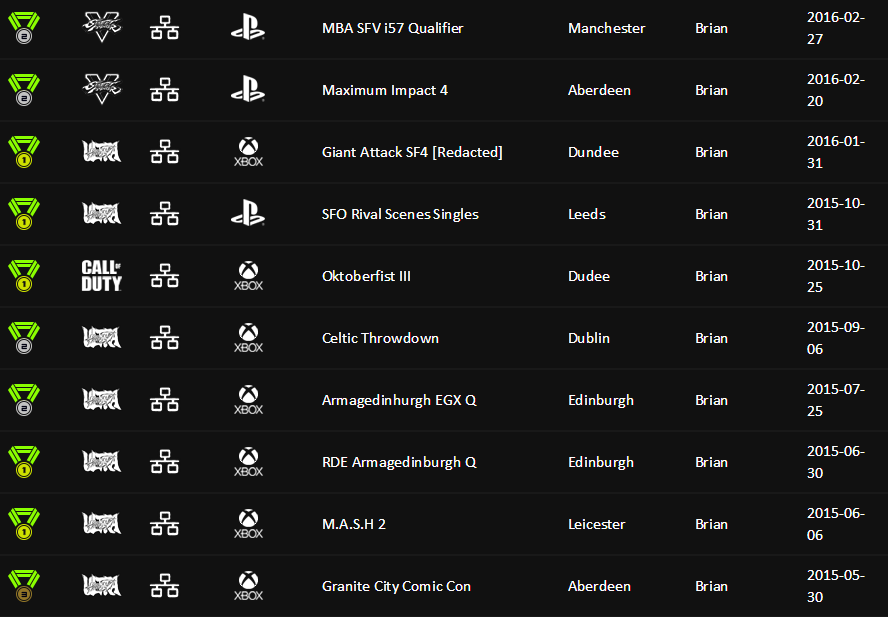 With there still 4 spots remaining in the final 8 of the SFV event we could yet add another player to join Brian in trying to win the £1,000 prizepot. We sit and wait!
As a management team we'll also be in full force, showcasing our community ethic and drive to connect with the scenes that serve us so well. You'll also be able to check out the LucidSound LS30 headset during the tournament, worn by our Dota 2 team and Brian. The LS30 is a revolutionary product, bringing wireless and wired flexibility along with being a stylish yet practical leisure headset.


The LS30 is available to Pre-Order on Amazon.de
now!